Virtual Field Trips
VFT's are topic based interactive and educationally rich experiences captured during real expeditions with scientists doing current research. Some are built with adaptive feedback and adaptive pathways. (Look for the designated icons). This adaptivity allows for non-linear experiences with varying pathways, as well as individual feedback, that is tailored to the users input and responses. These VFTs are being used in high school and college classrooms to supplement a wide variety of topics and are actively in development with new VFTs continually coming online.
These resources were developed with support from NASA, NSF, and HHMI
Check out some SCREENSHOTS
Content integration video EXAMPLES
Some of the topics explored TRAILER
Recent VFT PUBLICATIONS
VFT VR/AR tests HEADS UP DISPLAY / GOOGLE CARDBOARD
A few ARTICLES featuring ASU VFTs:
Creating a virtual 360 on the world.
Howard Hughes MI, ASU, and VFTs.
Innovative teaching.
KS and ASU take learners on a virtual tour.
Digital Technologies to Teach Science to Non-Scientists.
MIT and ASU - To Make a Virtual Fieldtrip, Start with a Real One.
Stanford review - Deep thinking in higher ed.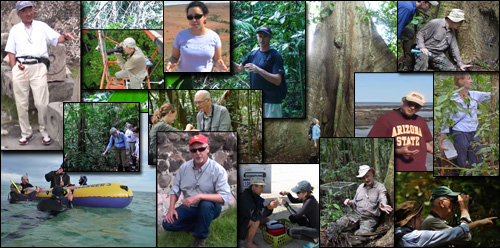 .
.
.